With travel being limited over the past couple years, we've found short weekend excursions to drivable California destinations to be a good option for our family. This past weekend, we went to The Courts in Borrego Springs for glamping (and some tennis) in the desert…
Located about 3 hours southeast of Los Angeles, The Courts is a spot unlike anything I've ever been to! Tennis courts, a pool and hot tub, club house, and two campers make up this little oasis in the desert. We rented the two cutest campers for the weekend for our family of four (plus Sticky!). The kids LOVED being out in the desert in all the open land.
The main common areas include a pool, lounge area, and club house with drinks, snacks, and perfectly designed merch. The owners—Leah and Adil—did an amazing job creating a space that's well-designed, comfortable, and pays homage to tennis culture past and present.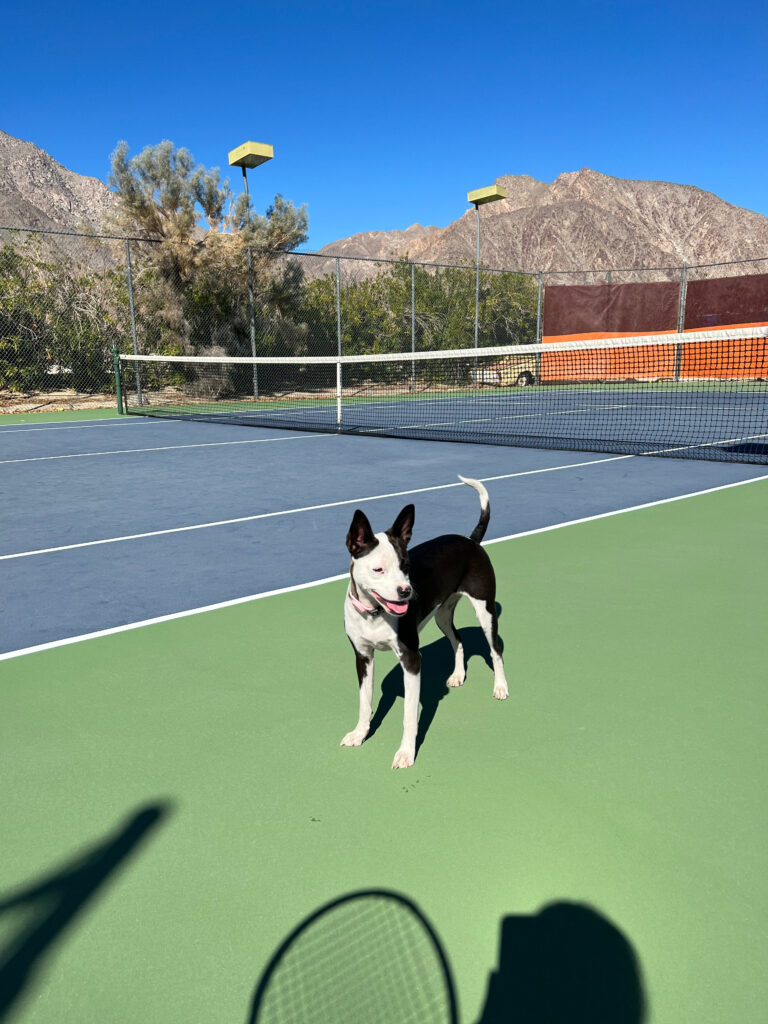 I had first found out about The Courts because of their tennis focus, but it's an awesome place to hang for those who don't play as well. For those who do, there are four courts, a backboard, options for lessons, and just an awesome tennis vibe all around. I was bummed to be coming off a month of injuries so I didn't get to play as much as I would've liked, but hopefully next time I return I'll be all healed up!
These mini getaways have been amazing in getting us out of our daily routine and feel some sense of travel as we wait for the world to fully open up again. I'm so glad to have discovered this spot (thanks to Christina) and can't wait to go back again!