My kids are finally at the age where we can take fun art classes together! It's been a great way for me to get out of my routine, learn something new, and create with them in ways we might not be able to at home. I recently took Sonia Boyajian's class with my oldest Ruby and plan to go back with both kids next time. It was so nice to create pieces that we love together (and you know how obsessed I am with ceramics!). If you're in Los Angeles, here are some places where you can take classes (with or without kids!):
Sonia Boyajian – This 3-part class covers a variety of different objects to make all at Sonia's insanely beautiful studio.
Bitter Root – I'm planning to sign up for this soon, but this is one of the only studios where I have seen wheel throwing for kids!
Still Life Studio – We took a team class here early last year which was so fun! While they don't list kids' classes, they can create private groups if you can get a few friend together to make it your own class.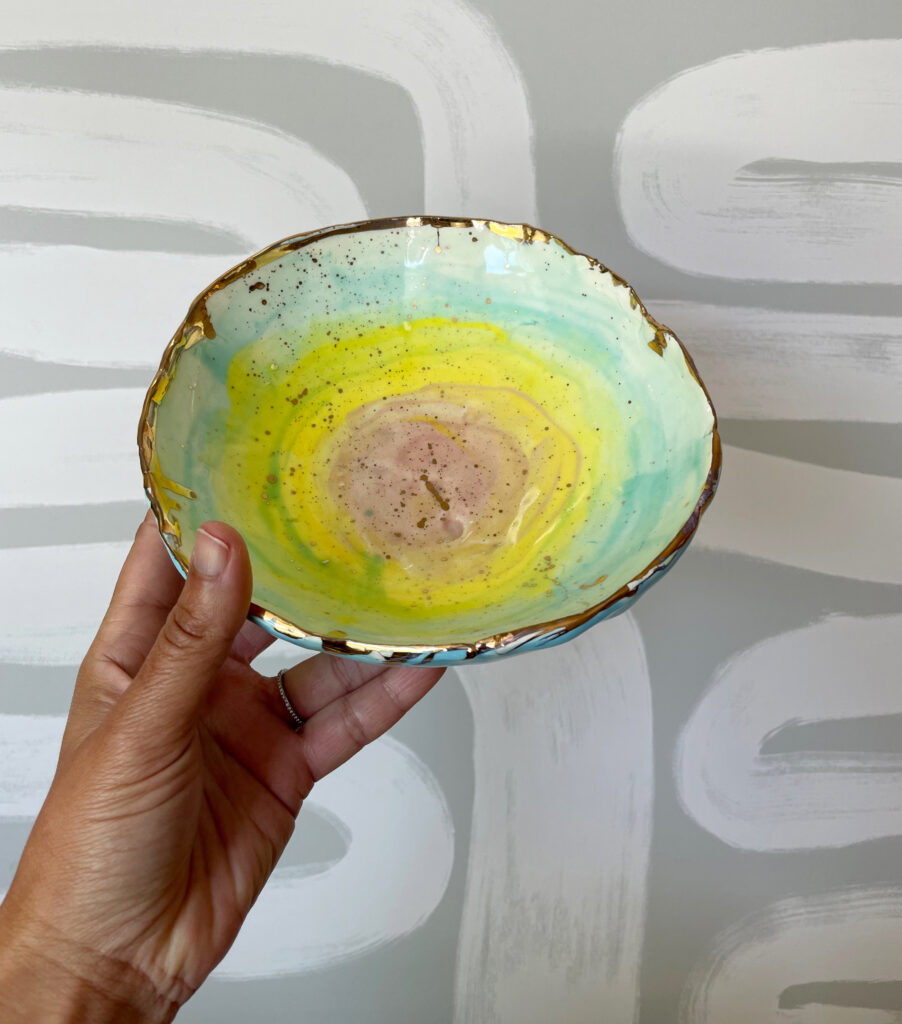 And for those of you not in Los Angeles, don't be afraid to ask a local studio if they offer kids or parent/kid classes! Some studios open classes up based on interest, and all would love to hear what you are interested in and just might create one for you!
(Photos above of bowls that Ruby and I made in our recent class.)