I always have mixed feelings about Valentine's Day as a holiday that feels commercially created and based around being in a relationship! Rather than focusing on the traditional sentiments about the day and having one specific Valentine, I like to think of it instead as a day of love to celebrate whomever you love…friends, family, or partners.
My kids love Valentine's Day (especially exchanging cards and candy with friends at school), and it's a fun reason to get them a little gift to celebrate. If you're looking for some fun (but useful) gifts to give a kid in your life this Valentine's Day, here are some of my favorites in a range of prices…
1. Minted Dopp Kit ($40) – If your kids are starting to do sleepovers (or for when you go on vacation), this is a fun (personalized) gift they'll be able to use for years to come.
2. Twee – They have so many fun shapes of chalk to try and it doubles as a fun activity to do together after the kids open their gift. How cute are the Hamburger and Fries Kit ($50), Fortune Cookies ($20) or Succulents ($40)?!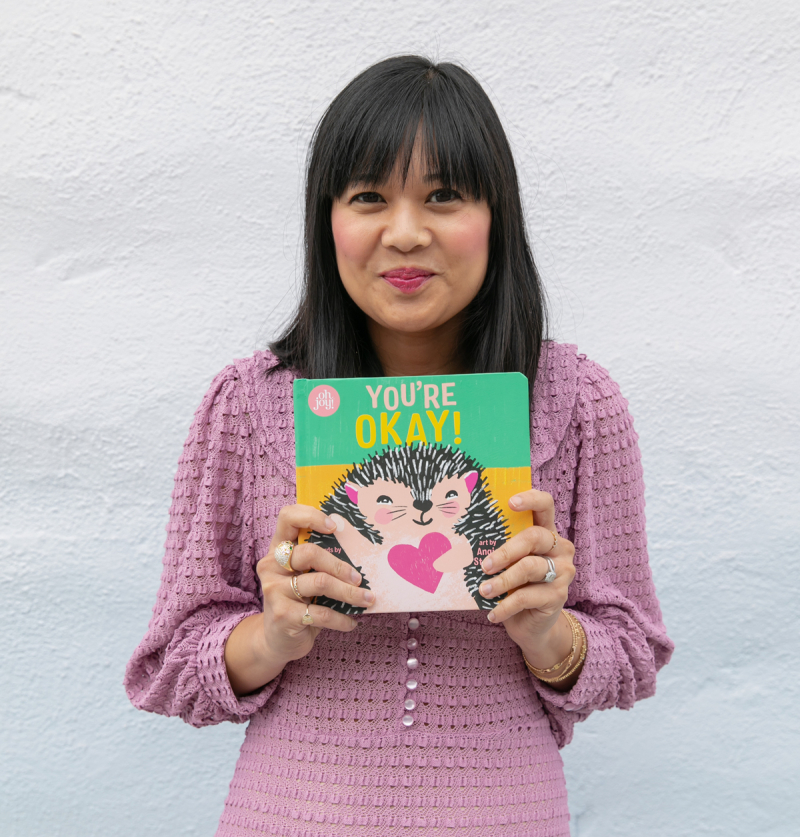 3. Oh Joy! Story Books ($10 each) – All three story books are lift-the-flap, written by me and illustrated by Angie Stalker. The books all explore different themes that I think are important for our kids to know and practice – curiosity, kindness, and emotional health!
4. The Caker ($15-25)- A fun activity to do together on Valentine's day that adults and kids can do together. And then everyone gets to eat cake after!
5. Classic Vans ($35) – These cute slip-on shoes are perfect for the between weather of winter and spring. If you're so inclined, you can get the whole family to match!
6. DIY Valentine Garland ($10) – A fun craft for your kid to do solo or a great family activity. Afterwards, it can hang on the mantle or in your kids' room for an extra dose of fun this holiday!
7. Valentine's World Kit ($47 on sale) – This interactive kit by Meri Cherry (comes with a video for instruction) provides a fun crafternoon for your little one and a fun piece to display in their room after.
8. Oh Joy! PJs ($14 on sale, sizes Newborn to 24m)- Our Clover x Oh Joy! PJs that match our Story Book characters are on sale and are so soft and so cozy!
9. Jump Rope ($7) – An easy and fun gift to slip in an envelope or a gift basket that will provide hours of entertainment and movement for your kids. You might just end up getting one for yourself, too!
10. Butter Slime ($9) – Get your kids what they really want – or at least what my kids really want…fun and very trendy slime (that can be an "outdoor only" toy if you want :).