We recently returned from our spring break trip to Tokyo and Seoul! It was a trip of a lifetime and truly such a wonderful adventure for our family and for our kids to experience a new country and a new culture. I have lots of posts planned to break down various parts of our trip and my tips for you if you're heading there in the future. Here are some things we did that I would recommend if traveling with kids (but also still great without kids, too :P) to Tokyo…
Before we get into my specific finds and recs for kids, a few things I wish I knew before I went to Tokyo with kids…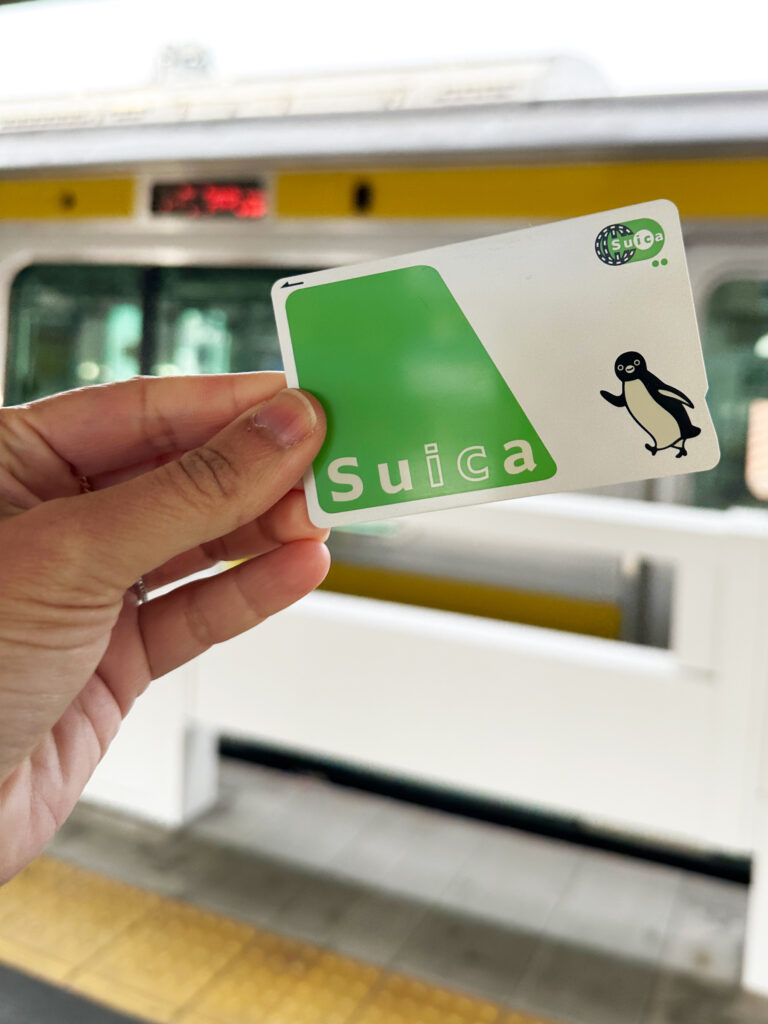 Walking and Public Transportation
Tokyo has incredible public transportation. We went all over Tokyo and took the subway/train pretty much everywhere. You'll want to get a Suica card (which you can get at any station from a machine) and just use a machine that has an English option. It's similar to getting a Metro card for the subway in NYC where you buy one, put an amount on it, and then you can refill it as you need to. The machines for the cards only take cash though so be ready to pay with Japanese cash.
Also, you will walk a lot! This is not a city where you want to rely on hailing cabs or Ubers as they have them, but they are expensive. Make sure everyone has good sneakers to walk in and can handle the walking (or you can handle pushing a stroller). Also, Japanese people walk on the left side of the street (not the right), so keep that in mind! If you veer into the right side of a walking street or sidewalk, a bike, motorcycle, or car will not be afraid to swipe right by you.
Also, in Japan people don't eat and drink while walking down the street. Not even a coffee!
Best Ages
Everyone has their own opinions about when "it's worth it" to take a big international trip with kids. I personally feel like with the time, cost, and jet lag involved, it's better to wait until the kids are older (5 and up) so that they can remember it, they can walk on their own, and they are better behaved. There is an expectation in Japan that kids are well-mannered and very quiet which is not always the expectation of American kids. My kids—who I think are pretty well-behaved—seemed loud and busy-bodied in Tokyo when all around us people in many restaurants and on the subways were so quiet with barely any talking.
Masks
We visited Tokyo at the end of March through early April of 2023, so this statistic may change. But as of the time of our trip, 90% of people were wearing masks in public. It's much different from the current mask-wearing status US (for the most part). When we went, the mask requirement was recently lifted, but cultural it's still very common.
Washing Hands and Trash
I can't believe I have a paragraph about this, but I really wish I knew about this! There are rarely paper towels in many bathrooms (public and restaurant) as the goal in Tokyo is to cut down on waste and littering. I saw lots of locals carry around handkerchiefs to dry their own hands so I'd recommend carrying around a small wash cloth or cloth napkin. Also, it's very hard to find a public trash can, so hold onto your trash until you can find one!
Internet and Navigation
I found that my phone's plan (Verizon) worked well over there and I had service pretty much everywhere in Tokyo if you want to use your roaming plan (mine was $10/day). Otherwise, we also rented a portable Wifi router which you can rent from the airports. We tried to use that as much as possible rather than relying on our data plan fees. Also, Google Maps works great in Tokyo which is helpful if you have places saved there. Apple Maps works great for directions (including walking and subway).
Language
Like with any country, I always go there making sure I know at least a few basic phrases like "hello" and "thank you" at a minimum. Regardless of the fact that American tourists are easy to spot, I think it's respectful to make attempts at a foreign language whenever you can. Americans have it easy as a lot of people know a little bit of English. Plus, with Google Translate, it's easier than ever to communicate with those who don't speak English. But, you should never assume that someone in Japan speaks English. If you need help, you can always ask and check if they speak English or not. Many times, they will speak English to you first if they already know you're a tourist.
Food
Some of you are not going to like this statement, but here goes. If you're traveling with kids to Japan, you should wait until they are open to trying new foods. If you have a picky eater, it will limit the places that you can eat. Some restaurants only have Japanese menus and you just have to be ok with whatever you end up ordering. It feels like a waste to me to go to Japan only to order American food or ask for modifications in a country that you're visiting unless it's allergy-related. Your kids don't need to be able to eat intestines, but if you want to experience the culture through food, it helps if they are willing to try new things.
Hotels vs Airbnbs
For this trip, my mother-in-law came with us, so there were five of us total. Tokyo hotels are expensive with smallish rooms so squeezing 5 people into one room wasn't possible, and getting two rooms was just too expensive. So we got an AirBnB instead which worked out so well. I sometimes get worried about doing an AirBnb in a foreign country because we had a tough time in Lyon, France once where we couldn't get into the place where we were supposed to get our keys and no one spoke English to understand what we needed! But that was over a decade ago when the process of home sharing wasn't as buttoned up as it is now. Our AirBnb also provided a ride for us to/from the airport which was an amazing add-on service that made being in a new country so helpful.
Ok so now so share some of the things we did that I would recommend…
Activities with Kids in Tokyo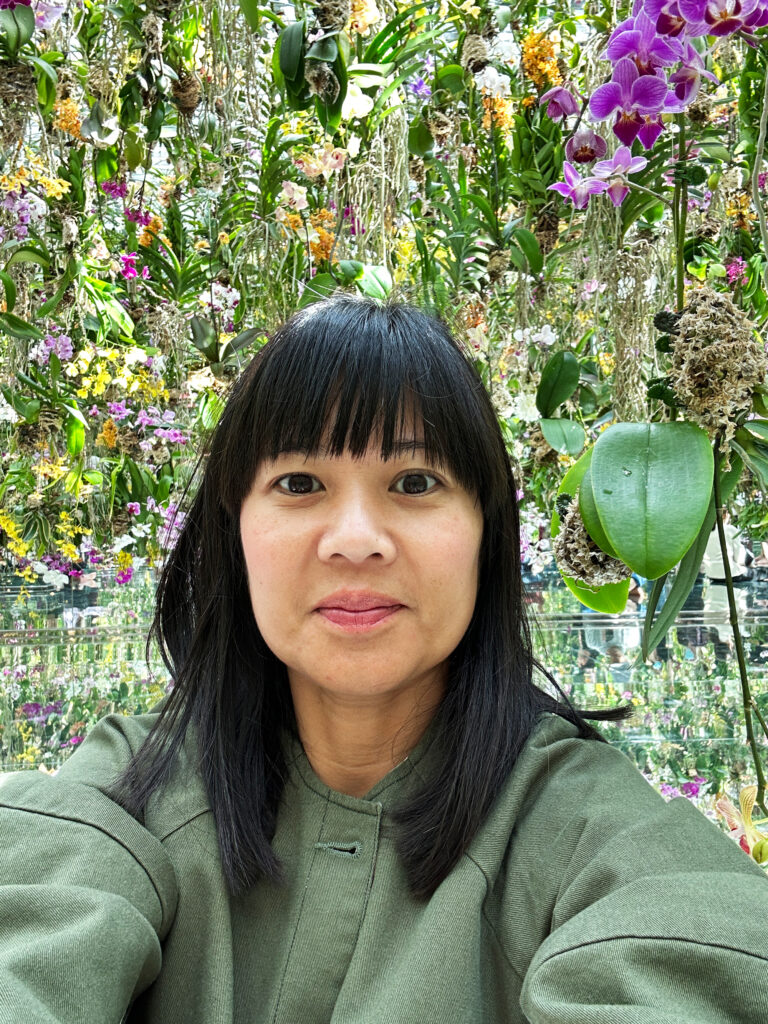 teamLab Planets – This immersive museum is clearly a popular destination because multiple people told me to go there. It's a mix of art museum, science museum, and Instagram museum. While I'm typically over those Instagram focused museums where it's all about taking photos with cool backdrops, this one was so unique and involved water, fresh flowers, and use of spaces in ways you've never seen before. This would be great for kids from elementary age and up. There were lots of adult only groups there, too. So it's fun for all ages (just not for babies or toddlers).
Inokashira Park – There were multiple spots that I researched to go see the sakura (cherry) blossoms, and I chose this one because of the swan pedal boats that you can rent to ride around in the pond. It was a super fun time and one of my favorite family activities. You can see a video here on my Instagram.
Other spots to see sakura include: Sumida Park, Ueno Park, Shinjuku Gyoen, Chidorigafuchi, Meguro River, and Yoyogi Park.
Even when it's not sakura season, this spot would still be fun to visit as it's close to the Ghibli Museum—an animation museum (get tickets in advance if you want to go to the Ghibli).
Ganso Sample Food Class – Ganso is a shop known for making faux food for window displays in Japanese restaurants. They offer a 30 minute class for anyone from elementary school age and up. Anyone 2nd grade or under must have a parent help do the class with them. This was such a fun experience and unlike anything you'll have done before! You won't find the class listed on their website, but if you email them and ask for times available for their class, they will help you reserve in advance via email.
Shops My Kids Loved
Kiddyland – Four floors of toys. That's all I have to say! My kids went nuts there and loved it so much.
Don Quijote – A mega mart that has a mix of gifts, toys, and dollar store-type functional things. Go there for random, weird things and candy!
Mooosh Harajyuku – All the squishes all the time! Some are even scented!
Toy Vending Machine Shops and Arcades – In popular areas, you'll find little shops or arcades like this that simply give you ways to get tiny surprise toys or try and win them through a claw machine. They are all over, and kids love them!
7-11 – Japanese 7-11s are everywhere, and they are the best version of this worldwide chain that I have ever come across. The snacks are epic, and the prepared foods are ones you actually want to eat!
Tsutaya Books – A huge and beautiful bookstore that the whole family will love. While most of the books are in Japanese, they are still fun to look at and they have a fun toy section, too.
Other things we didn't do but would have if we had more time:
Tokyo Disneyland – The Japanese version of the theme park we know and love
Tokyo DisneySea
Kidzania – indoor amusement park
We had an incredible time as a family, I only wish we were able to stay longer to do even more things! Stay tuned for my next post on food spots we loved! And, feel free to ask me any questions here!