While there is still work to be done, TV and movies have come such a long way since I was a kid in terms of diversity and sharing the stories of many different types of people and lives. Here are a few AAPI-focused shows or movies I'm watching (or excited for) right now…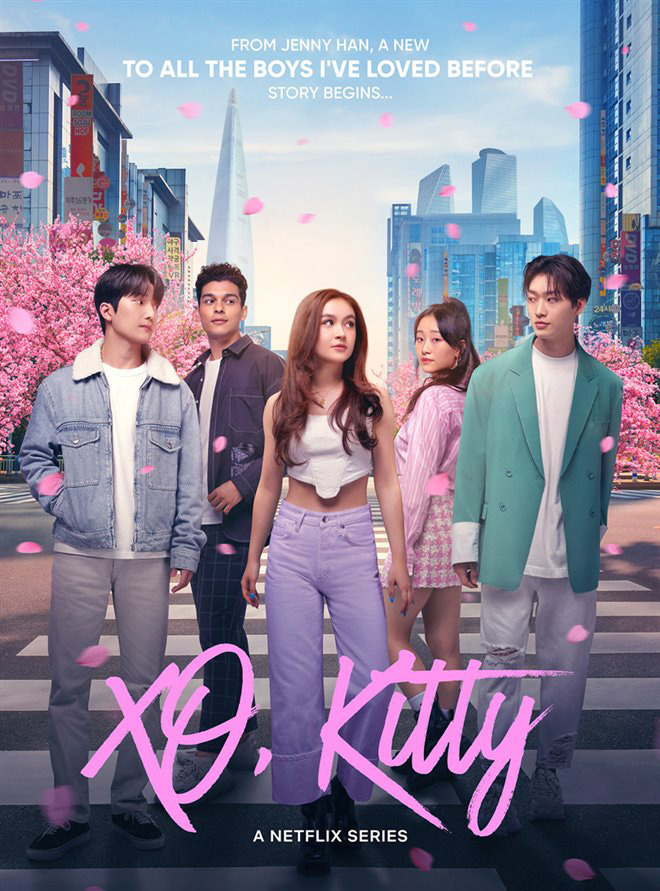 XO Kitty (on Netflix) by Jenny Han – A spin-off with the youngest sister from To All The Boys I've Loved Before, this was my most recent TV binge! It's like a teen rom com mixed with a Korean drama and is super fun to watch!
The Longest Third Date (on Netflix) – When Khani and Matt met on a dating app, they had no idea COVID-19 would turn their spur-of-the-moment trip to Costa Rica into a months-long adventure. I can't even believe this is a real documentary, but it's super cute and sweet and an easy watch when you don't have time for a full movie.
Indian Matchmaking (on Netflix) – In it's third season, matchmaker Sima Taparia guides clients around the world in the arranged marriage process, offering an inside look at the custom in a modern era. It's an insightful and fun look at dating, marriage, and historical cultural norms that affect many Indian Americans.
Beef (on Netflix) – A road rage incident between two strangers — a failing contractor and an unfulfilled entrepreneur — sparks a feud that brings out their darkest impulses. This show keeps you on the edge of your seat the entire time!
Sheng Wang Sweet & Juicy (on Netflix) – Sheng Wang delivers a laid-back set on juicing, mammograms, how snoring is an evolutionary mistake and the existential angst of buying pants from Costco. If you're looking for a fun and easy watch that makes you laugh out loud in your living room, start here. He's so funny and so relatable…and I was in the audience when this was filmed in Los Angeles! So it's fun to see the final edited version here.
Joy Ride (coming to theaters July) – This movie follows four Asian American friends as they bond and discover the truth of what it means to know and love who you are, while they travel through Asia in search of one of their birth mothers. I can't wait to see this one!
Never Have I Ever (on Netflix), Season 4 coming in June. After a traumatic year, this Indian American teen just wants to spruce up her social status — but friends, family and feelings won't make it easy on her. I can't wait for season four – this show is so funny and so perfectly captures that teenage angst. Plus, John McEnroe narrates which is so random and fun!
Doogie Kamealoha, M.D. (on Disney+) – My tween loves this one! Lahela "Doogie" Kameāloha is a child prodigy juggling her teenage life and family with an early medical career, as well as having to deal with balancing her relationship with her mother, who is also her boss. This is a fun update to the original which I loved as a kid!