I know I said I wouldn't post until after the New Year (oops!), but I wanted to share a few photos from our Christmas. Mostly because they brought us so much joy during a Christmas that was unlike any other. Plus, they were full of firsts and the beginning of new traditions.
Since we would normally open presents at my parents house in Philly, we haven't opened gifts on Christmas morning in our own home in a long time. It was nice to use my own materials and make them extra fun! Each kid got their own wrapping paper and googly eyes (inspired by Randi Brookman Harris). I love the idea of having a specific paper per child because it feels special for them and saves me from writing the same name tag multiple times.
Then came the ball pit! Our friends at Minnidip (thank you!) had recently sent us one, and it felt so perfect for holding the kids' presents for Christmas morning. The kids had a great time opening their presents while sitting inside, we took our annual family photo in it, and it served as a great nap spot, too! 😛 It was a silly addition to our Christmas but made it memorable for our kids for sure.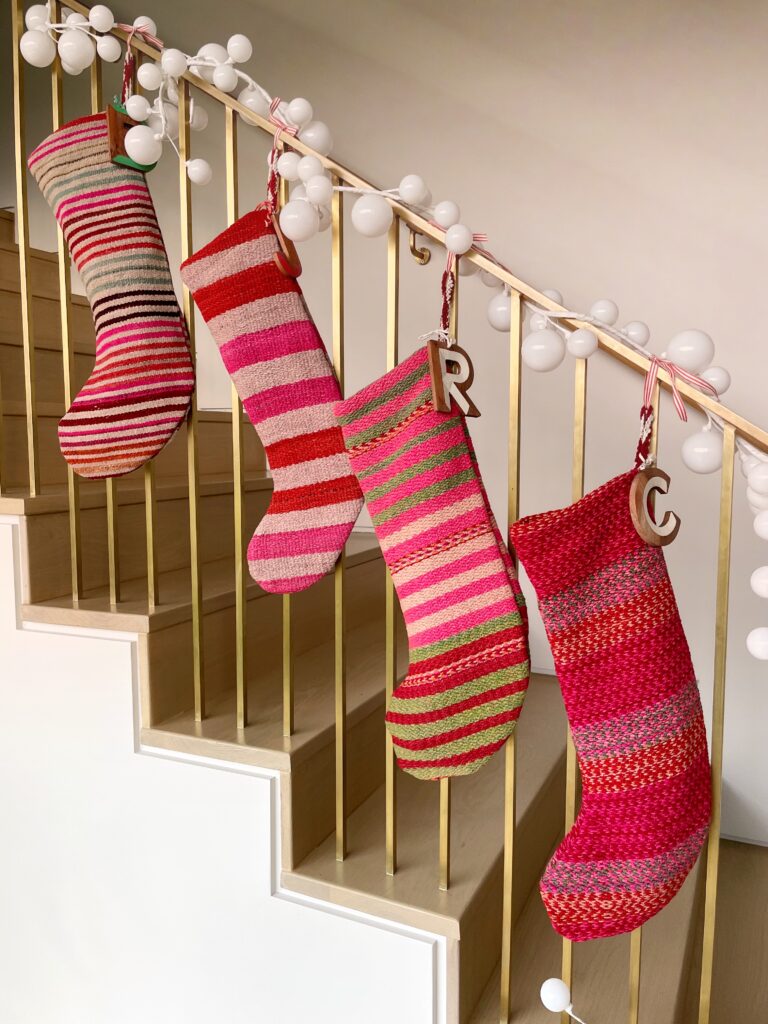 This was my first year doing stockings! I know…so many of you were shocked by that but I never grew up with them. But we don't have a fireplace, and we're never here for Christmas that it never make sense before. Being in our new home, we now had a stairwell to hang them on! I filled the kids' stockings with tiny treasures and then filled mine and Bob's with snacks from 7-11…ha! I love that we have the stockings now and will continue this tradition going forward. Except, please tell me how to avoid the flat stocking situation that SNL described so well!?!
I hope you all had a lovely Christmas, Hanukkah, Kwanzaa, or whichever holiday you celebrate with your loved ones. See you soon…