One of my favorite places to go every month, The Rosebowl Flea Market in Pasadena, is open again! With masks on and social distancing, one of my spots to get inspiration and vintage finds is back on the 2nd Sunday of every month. Here are some things I saw during my trip yesterday…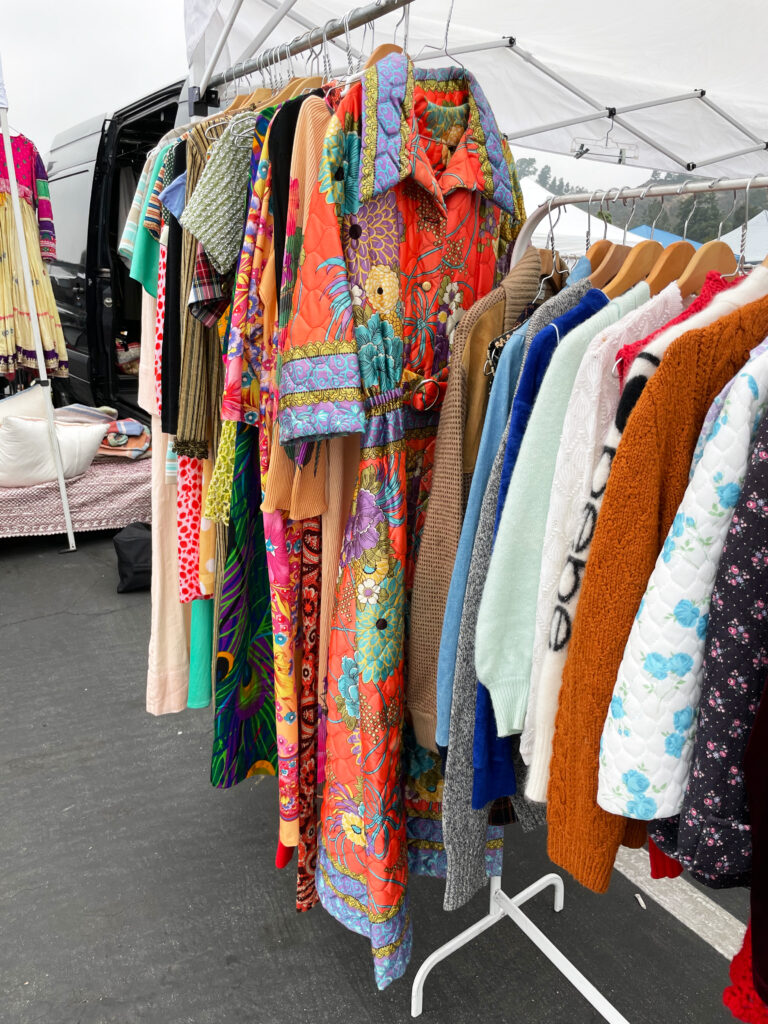 I'm always on the hunt for vintage clothing. I never go into a trip expecting to buy anything, but I always keep my eyes peeled for pieces that get my attention.
There's often great, original artwork at affordable prices. A great place to look if you've been meaning to fill your walls with something beautiful.
While not vintage, there are some amazing plant vendors like this one selling these flowering cacti!
So much inspiration…I mean, look at this beaded detail!
All the home decor items are amazing to add texture and depth to your collectibles and shelfies. Always look for pieces that are still in great condition so that they'll be more likely to last for a while in your home.
P.S. Here's what I ended up getting and see more vintage tips right here!