The Oh Joy! Studio kitchen is truly the focal point of this open air space. After sharing the process and design inspiration with you the other day, I'm excited to show you the final room!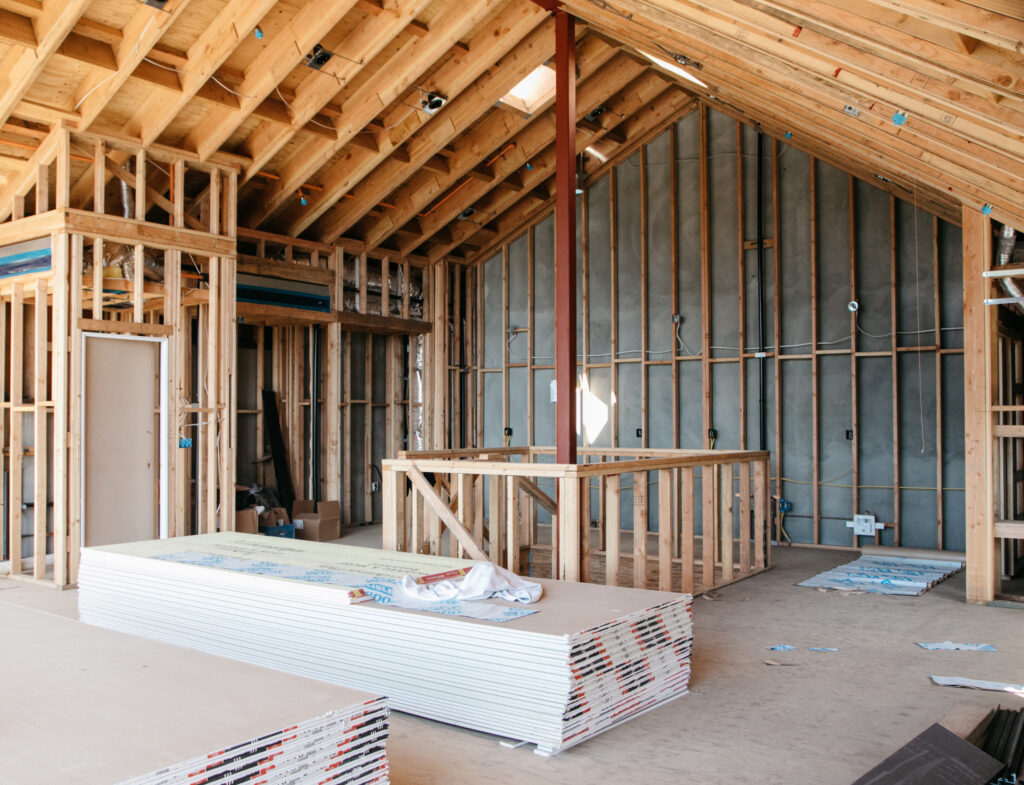 Before
After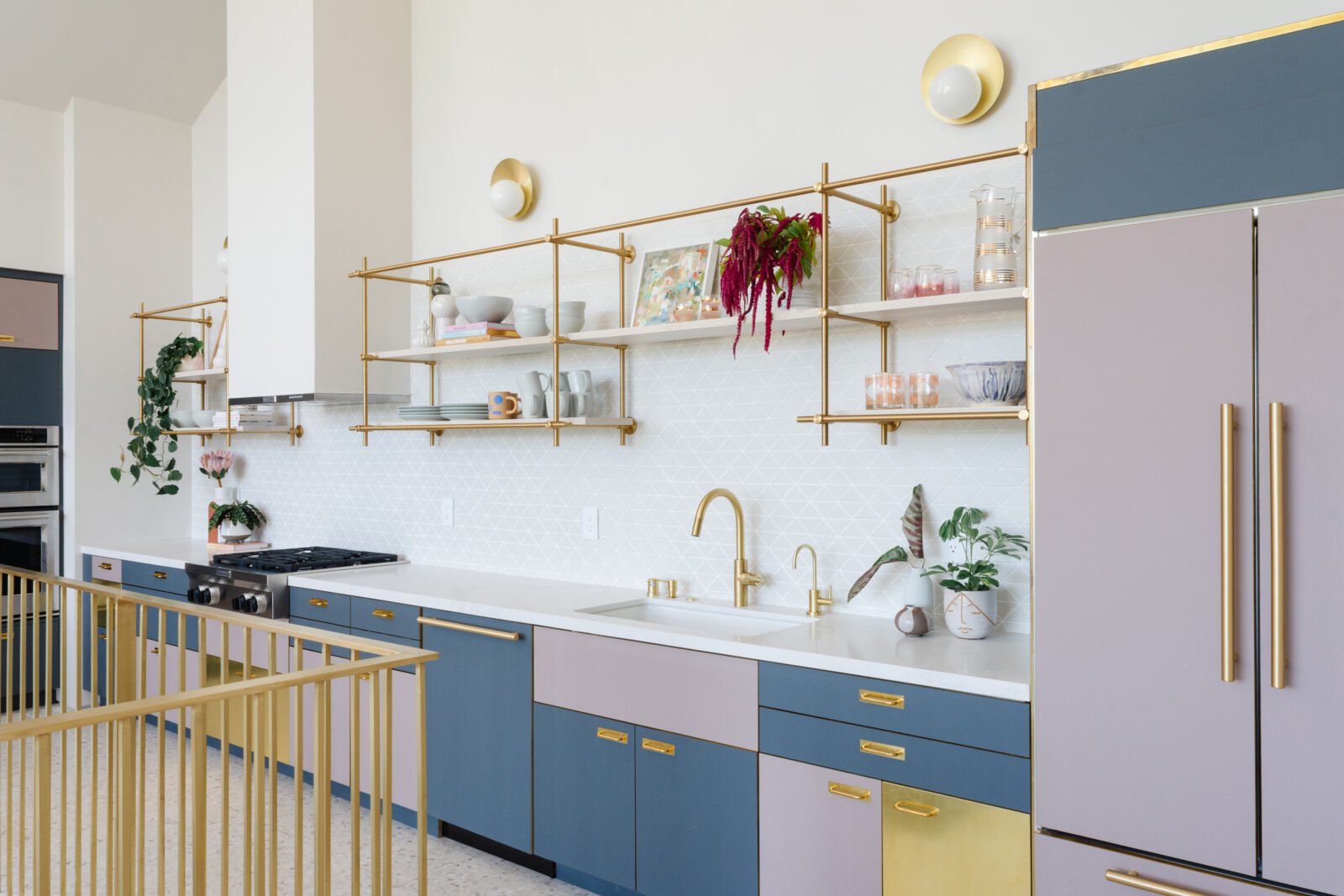 The Materials
This kitchen is really a beautiful mix of incredible materials including the Chelsea cabinets by Reform, the open brass shelving by Amuneal, the patterned backsplash tile by Fireclay, and the terrazzo tile by Concrete Collaborative. Those were the base materials with everything else complimenting them via brass fixtures and textural white quartz countertops.
The Shelving
For the shelving, I wanted to be able to mix the functional pieces (like plates, cups, bowls) with the decorative items that could be on display. Working with Amuneal for this shelving made it fit the space perfectly and feel really special. I love how the brass adds femininity and warmth while the modularity adds a graphic strength and shape to the space.
Storage and Cabinets
The cabinets by Reform are in three different colors (brass, muted lavender, and grey) offering a color block effect that feels sophisticated and can work with other colors in the space as well. We limited the brass doors to areas that aren't touched quite as much to minimize potential finger prints! I love how much closed storage there is to tuck away appliances and other kitchen items that don't always need to be on display.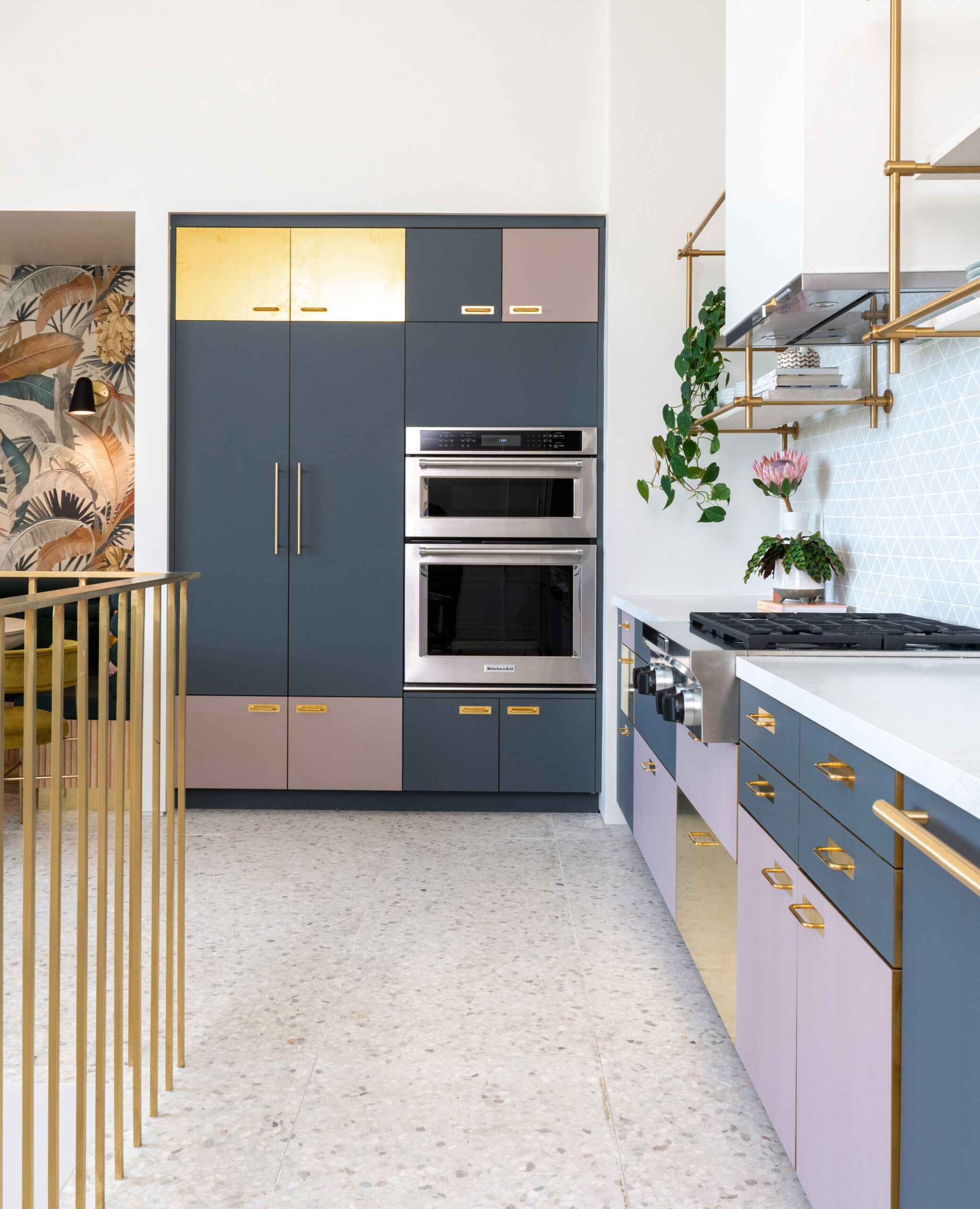 Paneled Appliances
Most of the KitchenAid appliances have been paneled to blend in with the rest of the cabinets (similarly to my own kitchen), and any that are unpaneled still work so well with it. If you're mixing metals (in this case brass with stainless steel), I always think works as long as you have repeated each metal in a few areas, and there isn't one outlier.
Backsplash
Working with Cleo from Project M Plus was incredible for my own design process because she made some design decisions that I wouldn't have thought of…like framing the placement of the backsplash tiles to line up at the top of cabinets and meet up with the open shelving. This helped to create a defined space within this open studio layout and really define the kitchen area texturally while still working with the taller ceiling above it.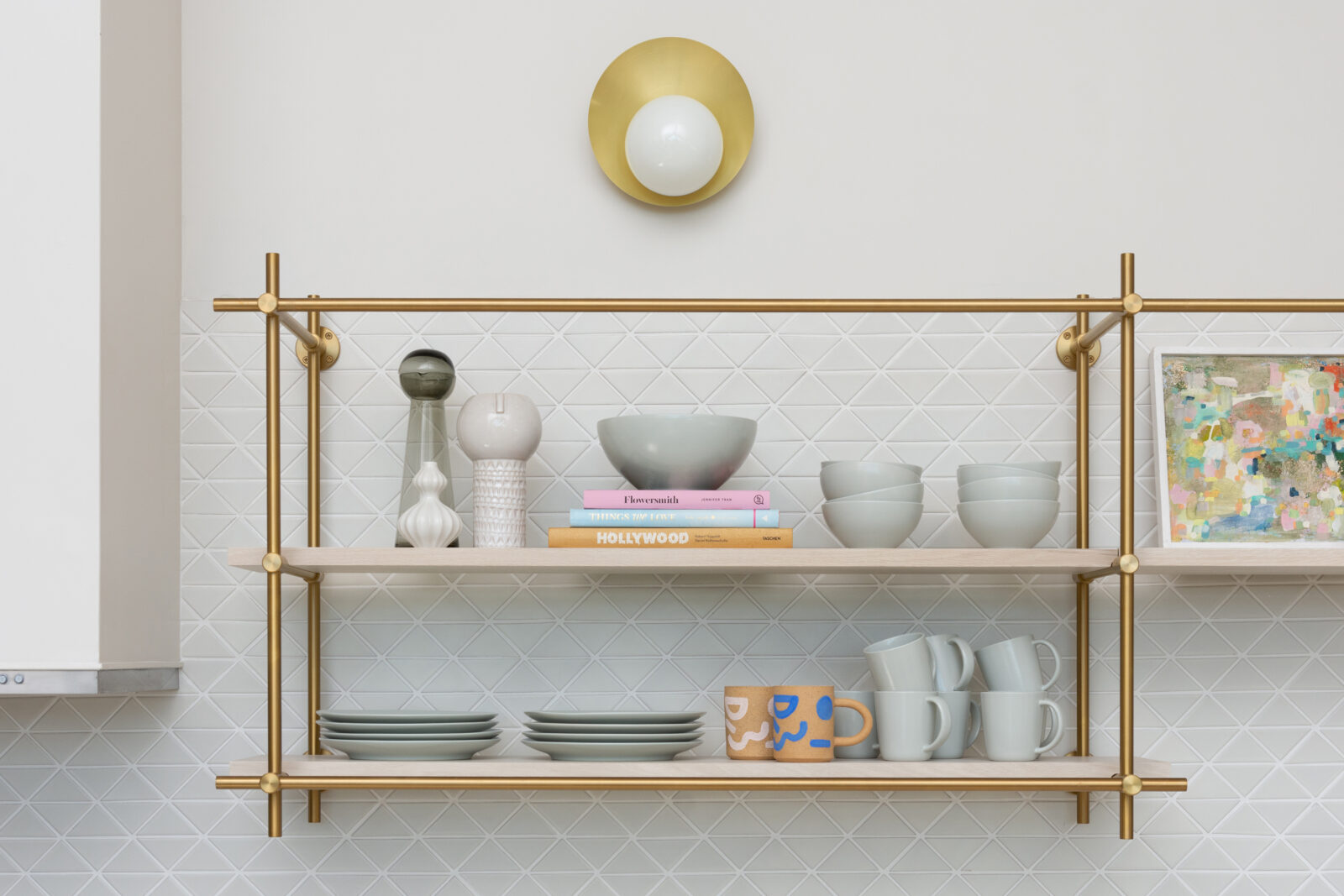 Decorative Display Moments
As a kitchen that also needs to represent the Oh Joy! aesthetic, collected objects and art are some of my favorite things to keep out and incorporate with everyday functional items. The mix of books, vases, art, and vintage pieces give me so much joy to see on a daily basis here.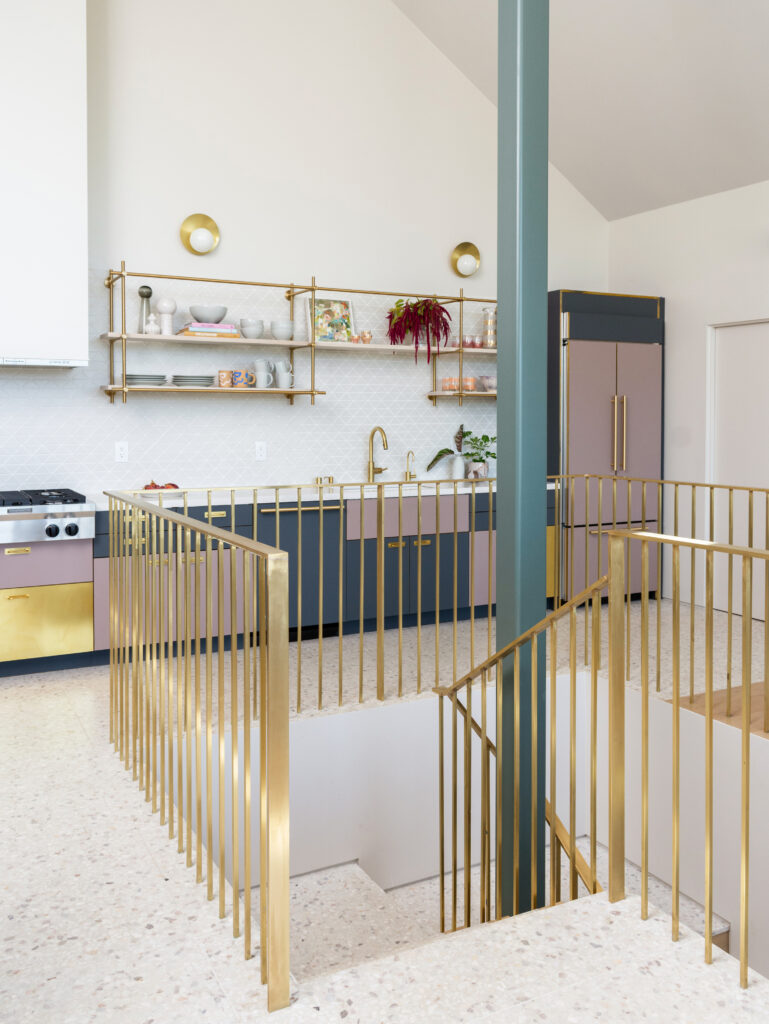 This kitchen is truly a show-stopper and a dream to be able to work in. I'm excited to finally be able to have guests come stay soon so that they get to experience and use it for all it's beauty and function, too. If you have any questions about this space, please let me know in the comments!
P.S. See all house posts right here!
Credits:
Reveal photos: Bethany Nauert
Progress photos: Lily Glass
Design: Cleo Murnane of Project M Plus and Joy Cho
Styling: Cleo Murnane of Project M Plus and Jonas Bergkvist
Architecture: Project M Plus
Construction: Boswell Construction
My Outfit: Selkie dress, dRA blazer (both are past season)
Hair and Makeup: Danielle Walch
All furniture and materials sources noted within captions below photos. *Indicates an item that was designer discounted or gifted to us in exchange for coverage on Oh Joy. All opinions are my own. Please leave a comment if we missed anything you would like to know the source of!