In case you didn't know I've crossed over to the dog side this year. I never understood getting gifts that were dog-related until I became obsessed with my very own rescue puppy. Here are a few dog-related gifts I came across this year that I would highly recommend for future gifting to a dog lover (or for yourself!)…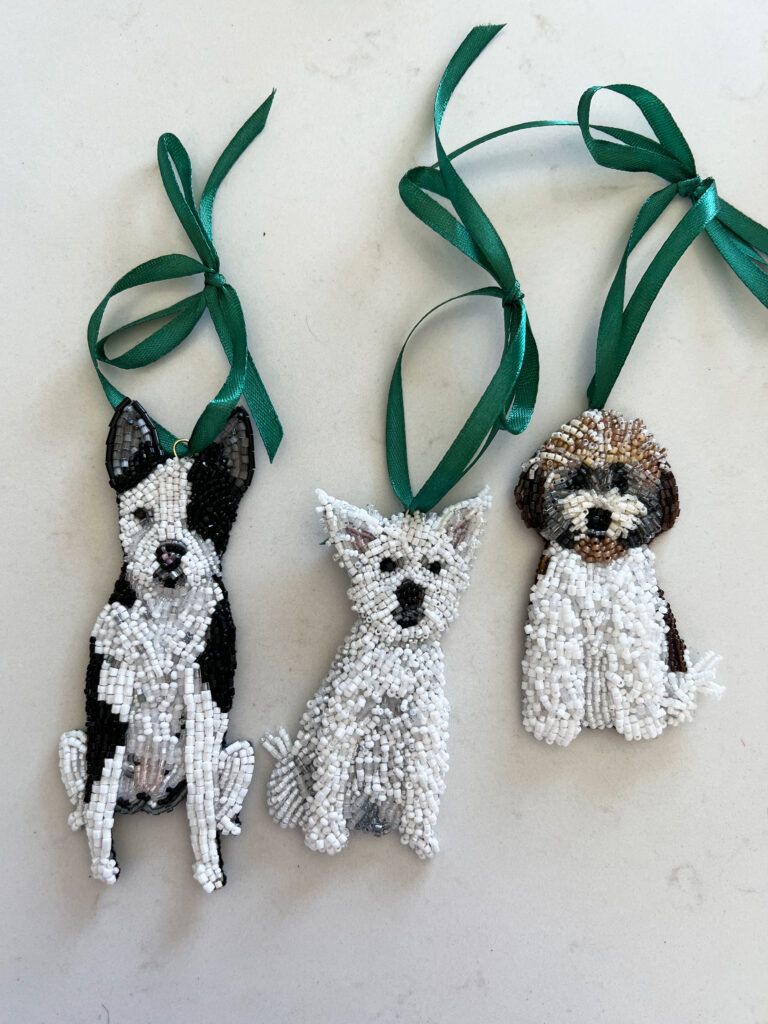 TLBeadsS makes these amazing hand-beaded portraits which can be made into ornaments or pins. I got these for a couple close friends who got new puppies this past year.
SophDraws jewelry dishes are made from polymer clay so they are light and so fun!
Lockets don't need to just have photos of kids on them! I love this watercolor portrait necklace by Dianuh Aerin for Sincerely Capri.
My friend Andrew of DudesThinkPink made this pillow for us earlier this year, and it's one of my prized possessions now. I love how graphic it is and makes such a great, special gift.
Top photo by Max Wanger from our family portraits this year