Our Courtney Cardigan from our Oh Joy! x ODells' collection is my favorite piece right now to layer over everything. I'm so thrilled that is comes in such a wide range of sizes (XS-XL and 1X-3X). The cardigan buttons up and is stylishly over-sized. The sleeves are ballooned with dropped shoulders that give an artful and easy slouch that makes the piece both comfortable and stylishly chic. Here are a few ways to wear The Courtney Cardigan…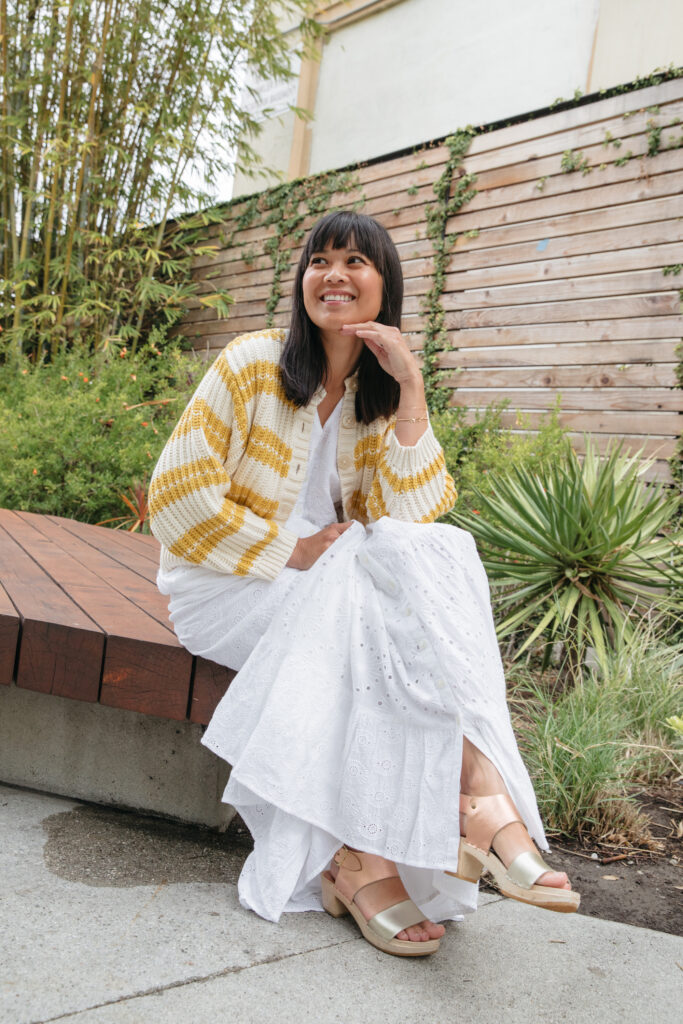 Over a Dress
When it comes to sleeveless dresses (like our Jess Dress in XS-XL and 1X–3X), I always love a long-sleeve layer for cool mornings or chilly nights when the weather changes throughout the day.
Over a Jumpsuit
Most jumpsuits are sleeveless or have short sleeves, and the Courtney Cardigan goes great with any of them! Its oversized fit makes it easy to remove when needed. I love it with our Traci Overalls as seen here!
Over a Top and Pants
When wearing separates like a top and pants or a top and skirt, you'll love having the Courtney Cardigan with you for all combos!
Casually Draped
I always see influencers wearing their jacket or sweater draped over their shoulders like this! I always thought this was so ridiculous…like, hello, don't you need your arms covered? So I jokingly did this for our shoot, and it surprisingly just stays on. I mean, don't ask me to do jumping jacks or anything though…:P
However you wear your Courtney Cardigan, I hope you love it as the staple it was designed to be this spring and all year long!
Photos by Lily Glass. Joy is 5'2″ wearing XS in all pieces and Courtney is 5'6″ wearing 2X in all pieces.