My kids are back in school, and I am so thrilled to be back to a regular schedule again! With the new school year for them means a change of season for me, and bags are an everyday accessory that can be nice to update with seasonal changes. I lean towards those I can use year-round and that make sense for everyday use. Here are a few I'm loving right now…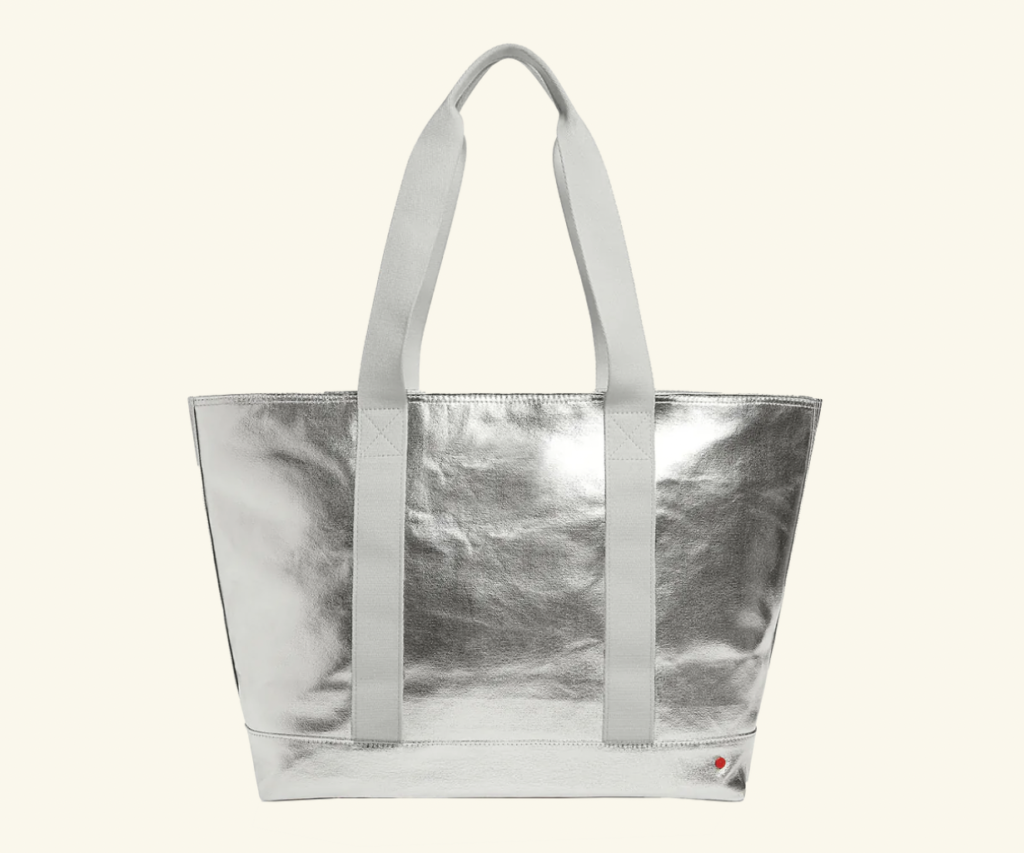 State Bags Graham Tote ($115) – I love this bag because it holds SO MUCH and yet stays glamorous. If you were here when we had an online shop, it was one of our most popular items we carried. An easy "add to cart"! (Plus, their give back component is awesome).
Calpak Water Bottle Holder ($42) – For hiking, long walks, or just a busy day, this one allows you to bring your hydration with you hands-free.
Le Sport Sac Backpack ($110) – If you're tired of bags without pockets or compartments, you won't have that trouble here! So many different spaces to easily find everything I'm looking for and can be worn as a backpack! Plus, I love a more sophisticated and chic rainbow moment.
Kule Tote ($188) – Remember when you weren't "supposed" to mix red and pink. I am so glad those days are over because look at how chic these stripes are. Perfect for a day at the beach or a midday meeting.
Loeffler Randall Mallory Desert Sand Woven Crossbody ($295) – A bit of a higher investment than some of the others, but I love how this bag works from day to night. I can run errands with it but also grab dinner with my friends. The light neutral works with almost any color outfit I have.
Clare V. Moyen Messenger Satchel ($325) – If you've been following me for some time, you know I'm a big fan of Clare V. These bags are always so stylish, so well made, and all made right in LA! If you're tentative about adding color to your clothing, an easy transition step is to include more color in your accessories.
Free People Hudson Sling Bag ($78) – This bag is so fun and comes in so many colors (yes, neutrals also for those of you that like those)! I also love it because the strap can be adjusted as needed so it works for lots of bodies worn as a crossbody bag.
J.Crew Woven Bucket Bag – I love the texture on this bag! The weave makes it look checkerboard, which you know I'm so into right now. The leather makes checkers feel more elegant! Would you try the bucket bag?
L.L.Bean Boat & Tote ($45) – I'm seeing these all over my feed and can't wait to get one. I'm still trying to think of the perfect monogram – maybe "Dog Lady" or "Snacks". What would you get monogrammed? (Also, I love they have the option for a zip-top. Totes are great, but sometimes you want them closed up tight!)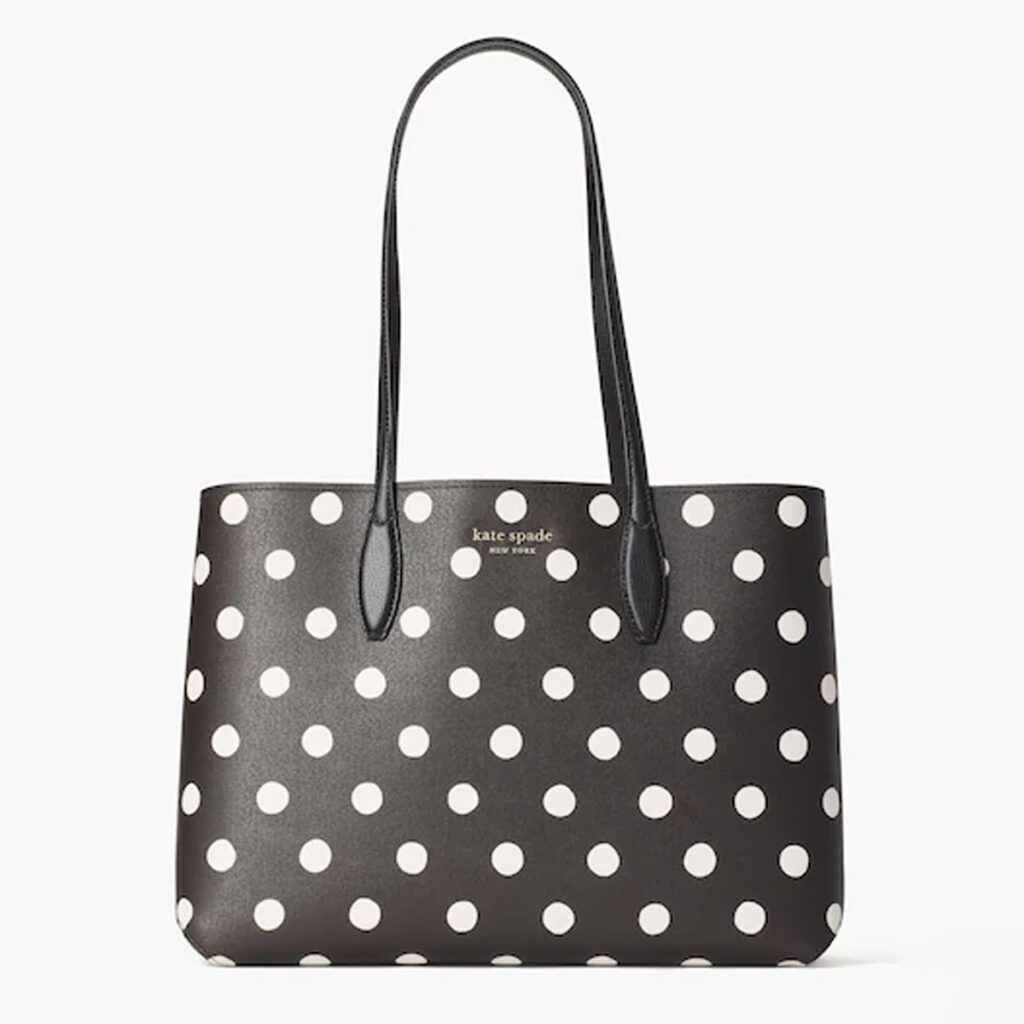 Kate Spade Tote ($248) – Classic black and white polka dots from Kate Spade. Perfect for every occasion to look stylish, put-together, but still lots of fun. Plus, is it giving anyone else spooky-season vibes?
Which is one is your favorite?