Today, we're talking about breakfast nooks and a look back at the process of designing this one in the Oh Joy studio. I'm sharing the inspiration/process today and then the final reveal photos later this week! Because the dining room also serves as a desk/work space, we designed this alcove area as a Breakfast Nook to be offer another spot to have casual meals during the work day or for guests who may be visiting. Come take a look…
Inspiration & Materials
The inspiration for this space was retail-inspired as much of the studio is. How could we make this little seating area feel fun, vibrant, yet still function and seat up to 5-6 people? The materials (shown above) mix textures, colors, and finishes for a graphic and bold statement.
Visualizing the Plans
Since all of these rooms had to be designed while they were also being built (vs. after moving in), the team at Project M Plus often created renderings like this so we could see how the spaces would look and how they would look beside another space (like the kitchen which is connected to this nook area). It helps us to see how all the colors work together and make changes as needed along the way.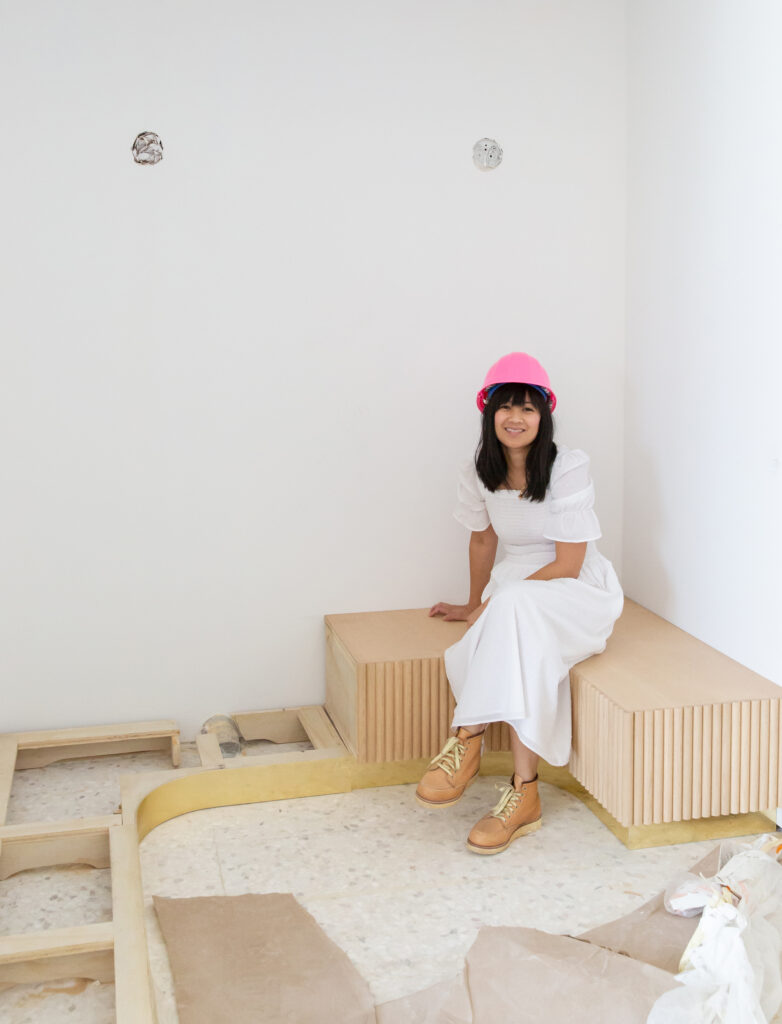 Stay tuned later this week for the final reveal to see how it all came together!
P.S. See all house posts right here!
Credits:
Progress photos: Lily Glass
Renderings: Project M Plus
Design: Cleo Murnane of Project M Plus and Joy Cho
Architecture: Project M Plus
Construction: Boswell Construction