You've bought all your gifts and now you're ready to wrap. (Or you haven't bought any gifts yet but in ten days you'll be ready to wrap ;). Our Blog archive is full of fun and unique ways to wrap your gifts for every occasion. Fun gift wrap adds another bright pop of color under you tree or by your mantle this holiday season! Here's some inspiration for you…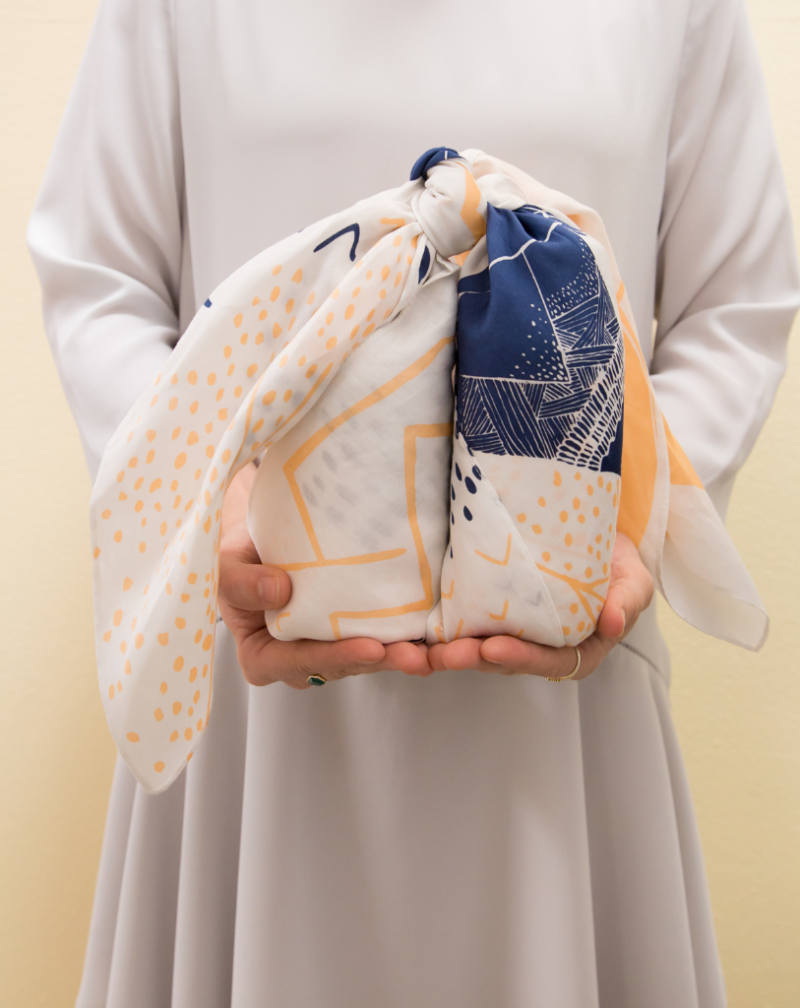 Furoshiki – A traditional Japanese wrapping cloth method that is sustainable for reuse but can also be part of the gift! I love using Furoshiki, particularly when items are irregularly shaped and don't fit in a bag or box well. The gift is so elegant wrapped and so fun to unwrap. Have you ever tried this before?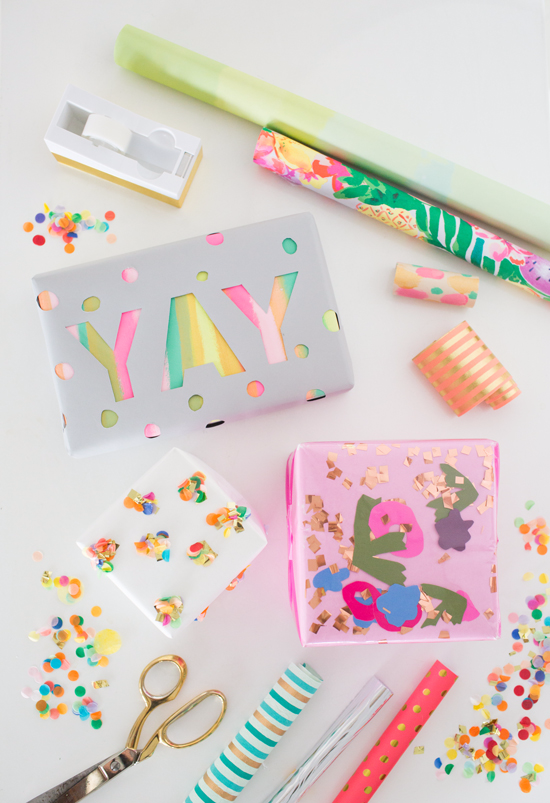 Confetti Clusters, Cut-Outs and Double Wraps..Oh My! – In this post are three of my favorite ways to wrap to really make a big impact! Confetti clusters are so fun to make, especially if you only have kraft or white wrapping paper. Small hands can help tape on the confetti and be involved! Cut-out letters are perfect for fun messages or even the recipients name. And try double wrap for the best and most surprising wrapping under the tree.
Wrapping Odd-Shaped Objects – Here are some more tips and thought-starters for wrapping up items that don't easily fit in a box. These are cute ideas, and also keep people guessing during the season what their gift could be!
Pattern-Block Gift Wrap – Perfect for those remaining scraps of paper that you love but don't quite fit your gift! Tape some pieces together and wrap it up. I love using different colors of bold patterns to really make the gift pop!